A trip to Arnhem
This post is mainly pictures of our trip to the open air museum in Arnhem yesterday, so those of you with slow connections may want to skip opening the "Continue reading" link.
On our way to the train station, we went to the flower market here in Utrecht.
The flower market is well-used by the locals. Bikes everywhere. After getting their flowers, they put them in the bags on the back of their bikes and pedal home.



Frequently, one or both of us will get flowers on Wednesday or Saturday to put around the apartment. Those are the two days you find good flowers at the markets. Generally, we end up spending aboput 10 Euros and bring home would be about hundred dollars worth of flowers if you bought them from Sam's, for instance.

Today we did something a little different. Instead of getting cut flowers, we bought some bulbs to force.



bulbs

After getting our bulbs, we went to breakfast at a little cafe. We ordered one breakfast and split it.




We got to the station at just a little before noon, put up our bikes, then waited on the platform for the fast train to Arnhem.




It's about a 40 minute ride, so we played some cribbage to pass the time.




Arnhem has an outdoor museum that is kind of a little village.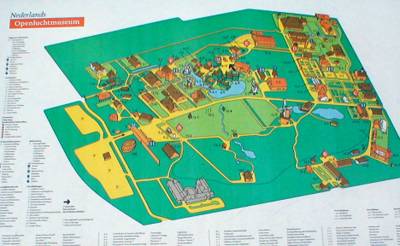 map






There's also and indoor museum. We went there and enjoyed an exhibit called "Clothes make the man/woman." You be the judge...













After entering the open air museum, you see the farm land and animals that have traditionally been used in the Netherlands.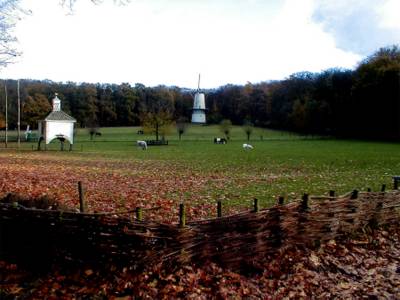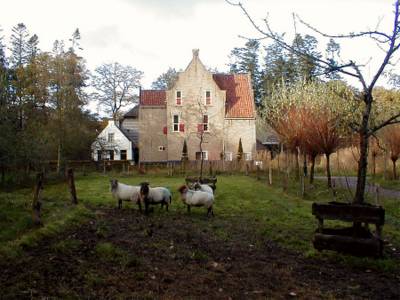 The museum is primarily made up of houses that have been relocated from all over the Netherlands. Most of them are at least several hundred years old, so there's quite a bit of architectural diversity. The majority have been made without nails - wooden pegs were used to hold them together.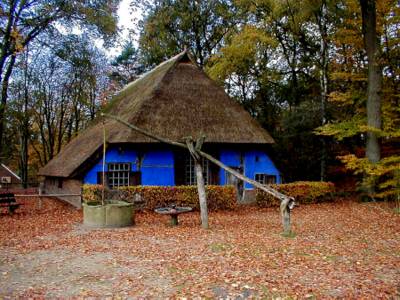 A detail of the painted window.



A modern farm house.






Lots of windmills from the verying areas of the country.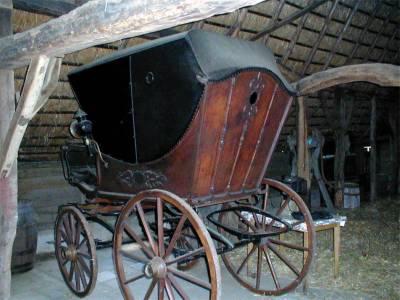 This buggy was hidden away in an outbuilding. All of the houses are open during the summer months (they will be in April for those you you coming to the wedding), but they're closed for the winter. We could look through the windows of the houses, but couldn't go inside.











The museum is in a forested area, and there is a tramline with a working tram that connects the different areas of the museum.





Cafe & Tramstation






And across the street from the cafe and station is this Pall-Mall court.









There are formal herb gardens - closed while we were there. Just as well. The sky started getting dark, and a few minutes later it was pouring.
Labels: Arnhem, The Netherlands, travel